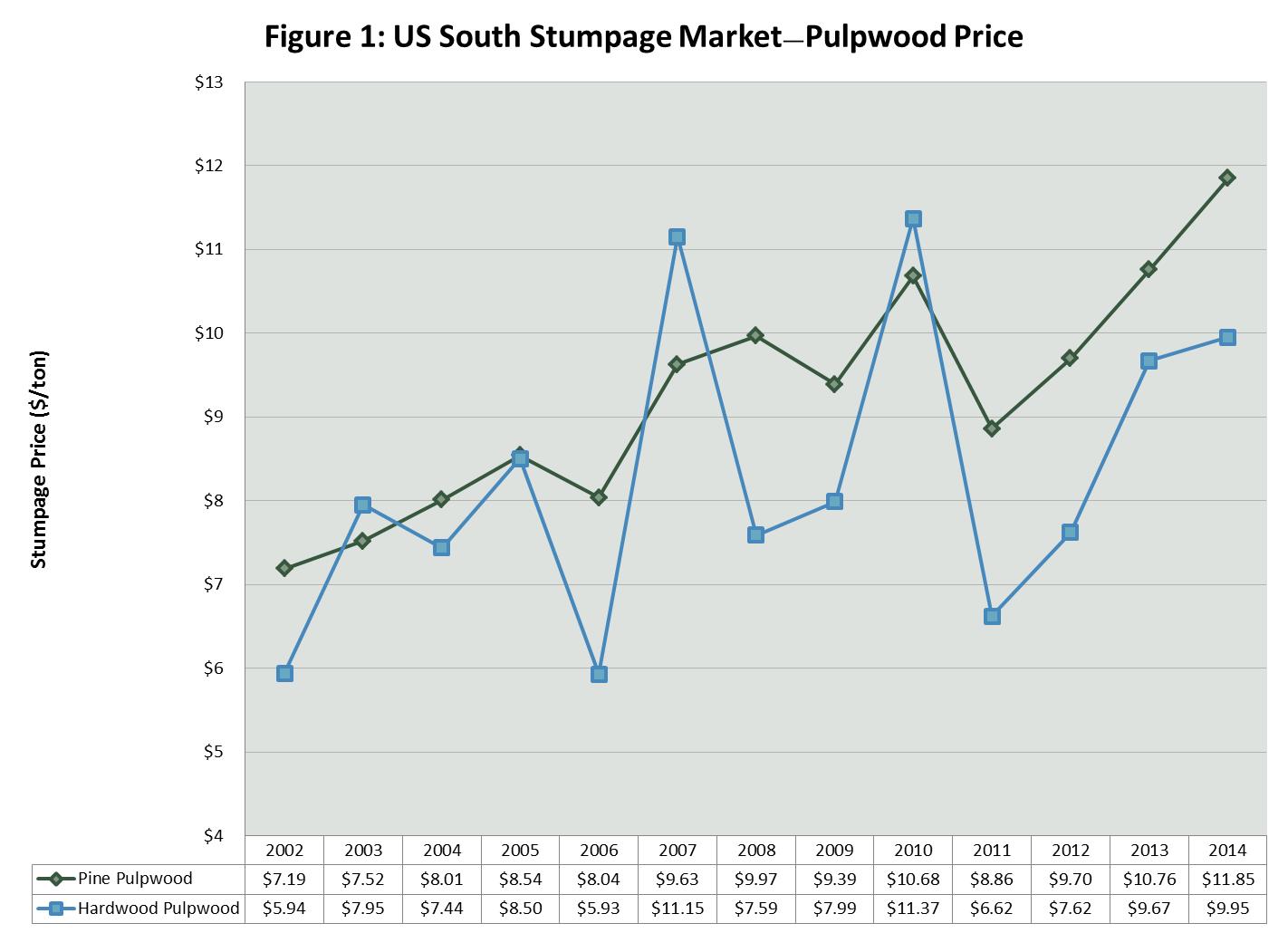 This series focuses on the stumpage market trends we observed while analyzing the data collected in Forest2Market's Timber Pricing Service from 2002-2014. This post--Part 4 in the series--highlights price trends.
Note: all prices reported in this post are average weighted prices for the entire US South (Virginia to Texas, Florida to Tennessee).
In 2014, stumpage prices increased for all roundwood products across the US South. Recovery in the US economy and strong export demand for hardwood sawlogs pushed prices higher.
Read More